Hello!
My name is Toni-Maree, welcome to my blog.
Sew Jereli is a place that I want to share my sewing adventures, successes and mishaps. I have only been sewing since the end of February 2012, and it was the community of sewing bloggers here online that helped me on my way. You can read more on my sewing beginnings
here
.
I am a mother to two beautiful little boys, Elijah who is 3, and Jeremiah who is 2. They are the reason I enjoy sewing so much, and they inspired the name of this blog. Jereli is a combination of the first 3 letters of their names. I think it sounds pretty and feminine, hubby doesn't like it at all! Oh well. What do you guys think?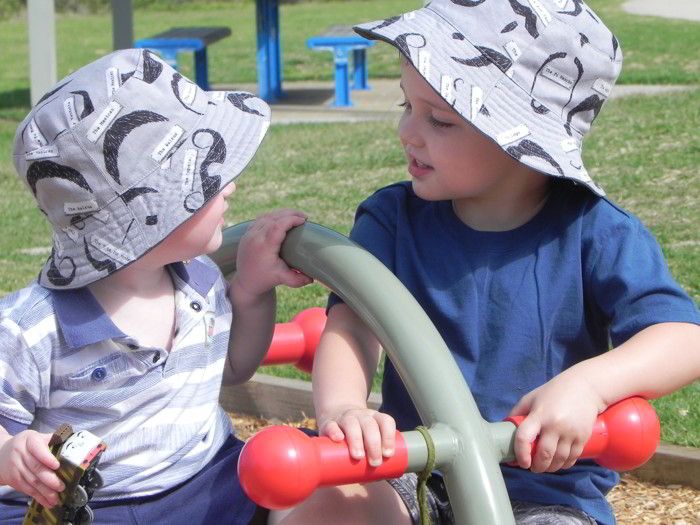 The main reason I started this blog is because.. as we sew, we discover. There are many different ways to sew a seam, I want to share my ways and help you to discover your own! There are 'best practices' we can follow (i.e. industrial methods), I use a combination of 'best practices' and 'make it work'. But hey, there are no sewing police, if you do things differently, no one is coming to get you. :)
A few more things about me... I am a chronic procrastinator, even when sewing!
I love sewing children's clothes, gifts for loved ones and have recently started drafting patterns. I am highly self critical, hate when a seam isn't exactly right and sometimes I will unpick to get it right! (Unpicking top stitching is the worst.)
I hope you enjoy reading and please don't hesitate to email me at: sewjereli (at) ymail (dot) com
xx Toni
Quick side note, I do not celebrate birthdays, Christmas or Easter. A thorough study of the Bible has lead me to this decision. But! I do celebrate anniversaries and baby showers, weddings and many other happy moments in life. To learn more about what has lead me to these conclusions, head to JW.org. Don't panic though, this blog is a sewing blog and a way for me to document my sewing and creative pursuits :)