So as I prepare for my huge trip, I am first up going to bring back one from the guest blogging archives, a post that I did for miss Celina from Petit a Petit and Family. Here we go!
x
My favourite sewing detail is topstitching. I do not know why, I just love it. You may have seen my
6 bucket hats,
did you notice that I topstitched every single seam? That's just one example of the crazy love I have developed for sewing seams twice.
I think because I sew mainly for my two boys, I want to embellish their clothing a little bit, but I cant exactly add a ruffle or a fabric flower.
Here are some examples of topstitching as a design detail. Below are my favourite shorts I have sewn for Elijah, I used double lines of stitching on the pockets and side seams.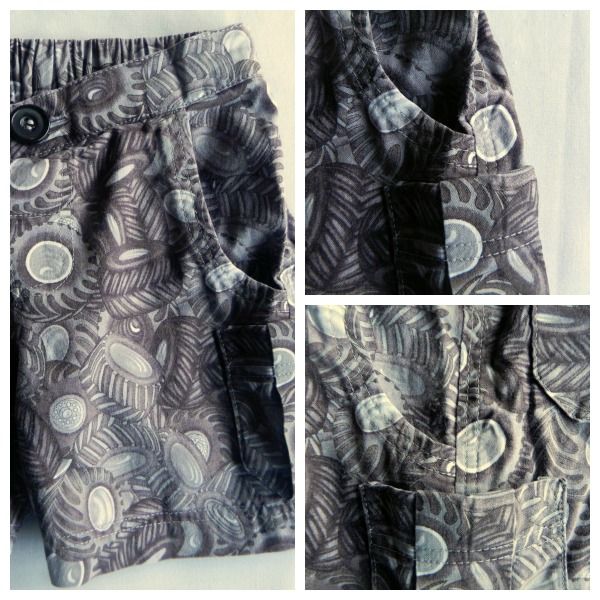 On this brown pair of shorts I used just one row of top stitching in a lighter colour than the fabric.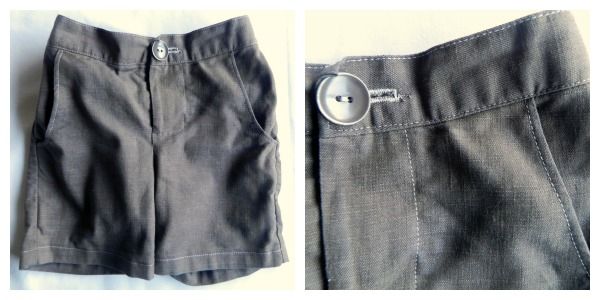 Below, I used a thread which is a darker shade than the shorts, and I think contrasts nicely. I guess not everyone would exactly look at these details, but I really do. Maybe I am weird? Haha :)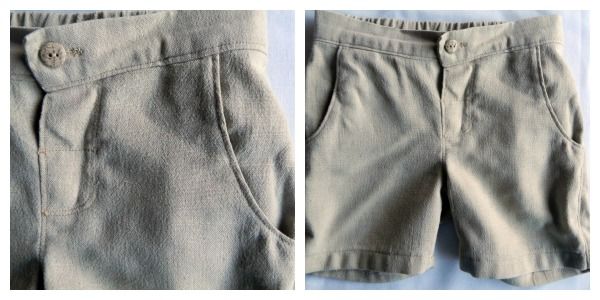 Below are some shorts that I purchased for my eldest son Elijah which I love. I really like the blue top-stitching on a few seams, and also the two lines of stitching up the front of each leg. Some of these details I want to incorporate into what I make.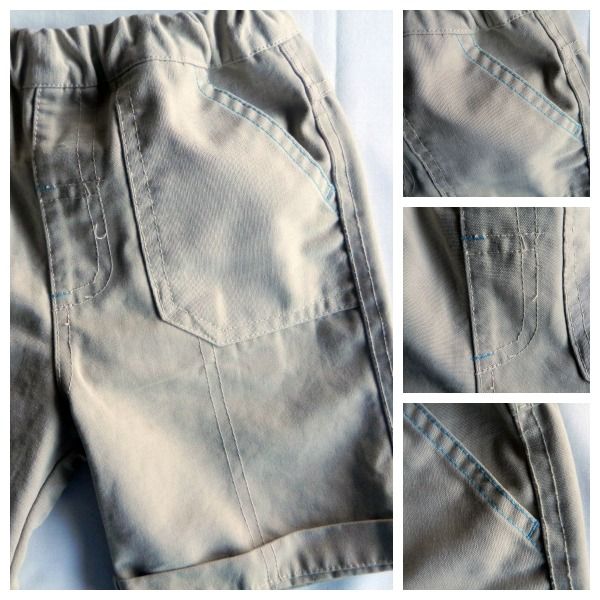 I also love the double lines of dark grey on light.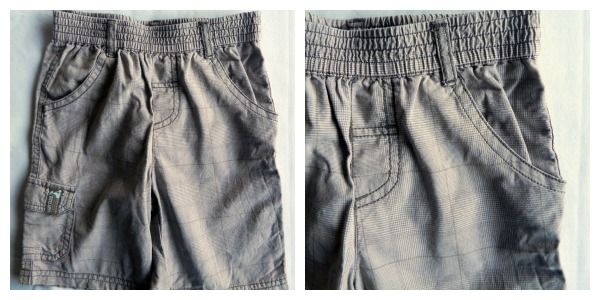 So I want to hear, what is your favourite design detail? Are you like me and notice the little things?