There is only one day left for you to buy the
Sew Fab bundle
!
One last day to purchase this amazing pattern bundle, 26 patterns for $29.95. I hope you have enjoyed having me as your bloggy saleswoman for the week :)
Here is a very quick round up of just a few of my favourites.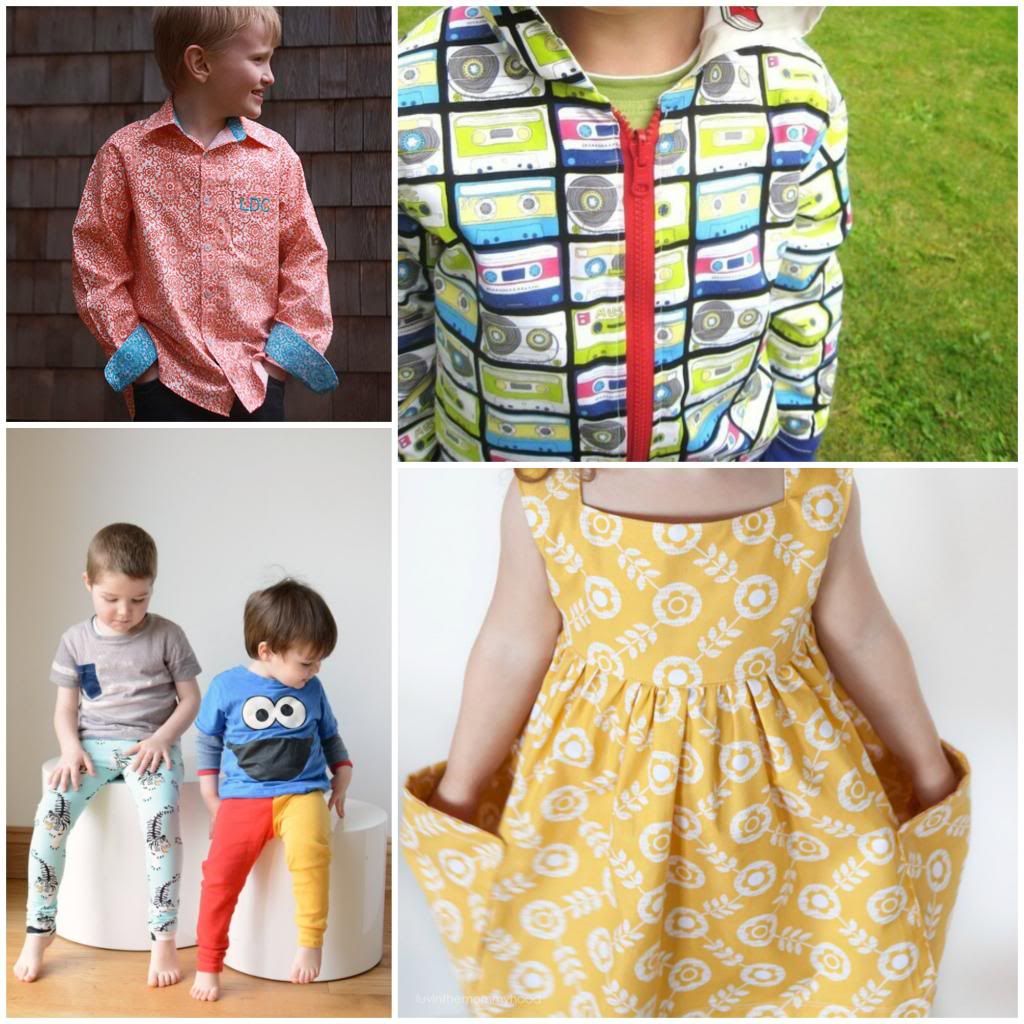 Clockwise from top left:
Ethan Shirt from the Scientific Seamstress
,
Reversible Zippy Hoodie from Kitschy Coo
,
The Sally Dress from Very Shannon
, &
Fancy Pants Leggings from Titchy Threads
You know I have 2 boys to sew for, but if I had a girl I would definitely give the Sally Dress a try.
Head on over to the
Sew Fab post
to grab all the details. Or if you have seen it all week but have been holding off on purchasing, today is your last opportunity!
As you are aware, I have been an affiliate for the Sew Fab sale. I would just like to say a huge thank you to those of you who have chosen to purchase your bundle through the Sew Jereli blog! x