A couple of months ago, Suz from
Sew Pony
released a gorgeous dress pattern that I knew I wanted to sew up. I used the smallest size of
The Perennial Dress
, and I love the results.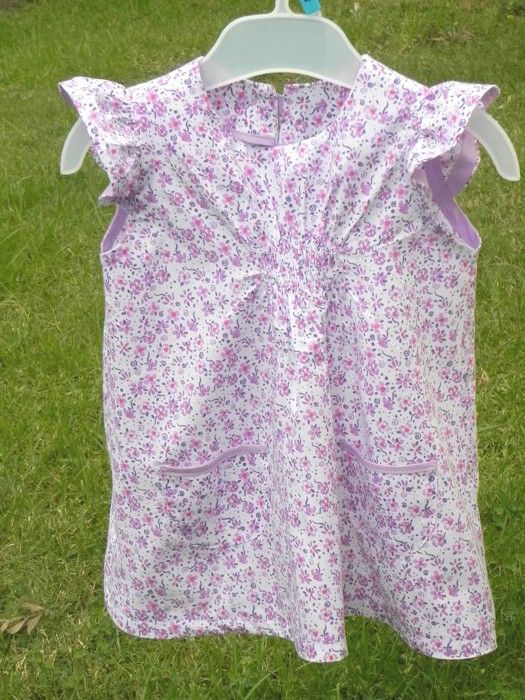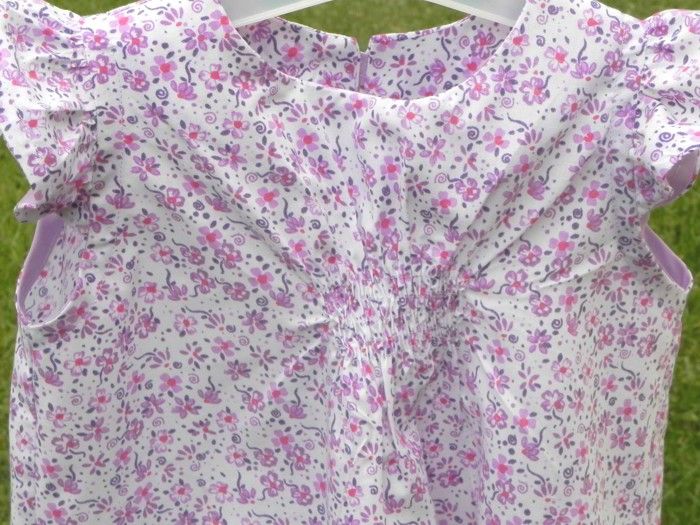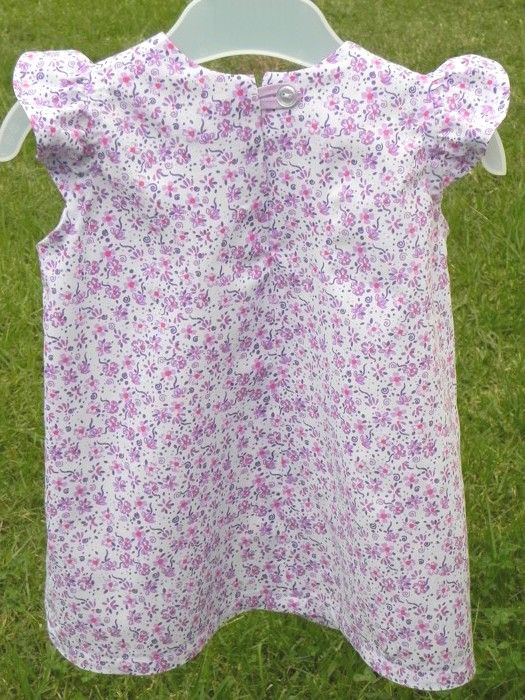 I did make some changes to the pattern instructions, but they are all on the inside.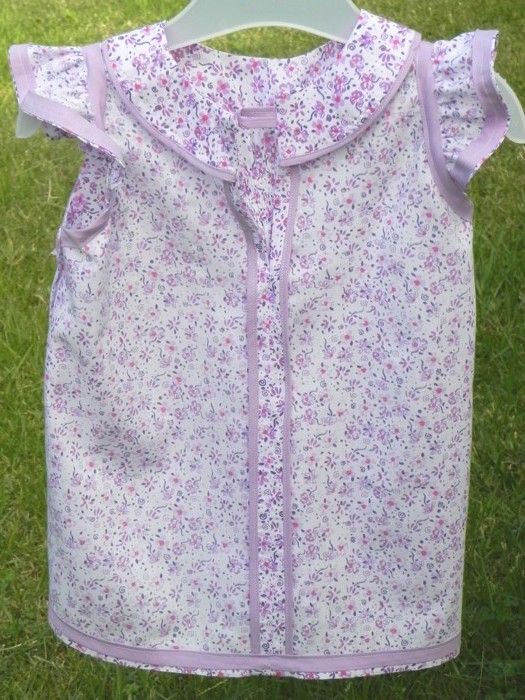 The main changes I made were to the seam allowances, so that I could use bias binding and french seams. The seam allowances I used were as follows:
1/2 inch on side seams, shoulder and center back
3/8 or 1cm at neckline
1/4 inch on armholes and sleeves
No seam allowance on outer edge of facing.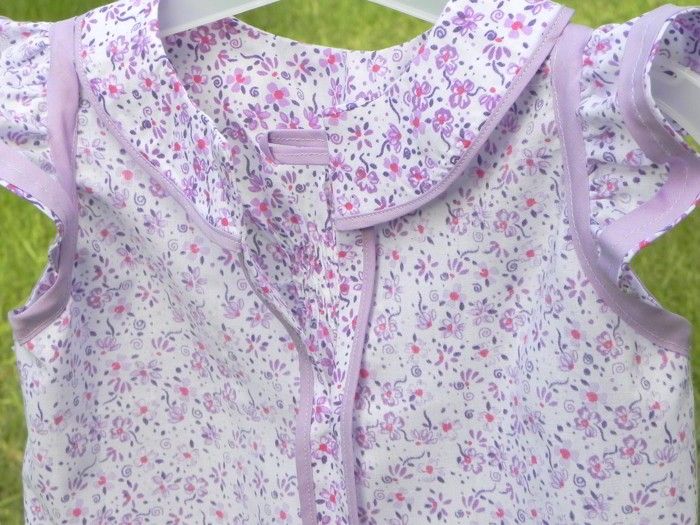 Construction went as follows:
Bias bound outer edge of facing, two center back edges (as seen here).
Applied bias binding to the outsides of the sleeves (like seen here).
French seam shoulders (1/4" first pass, trim and 1/4" second pass)
Sewed neckline and finished attaching the facing. Made the button loop from the bias binding also.
Center back seam
Basted sleeves on, then used bias binding as a facing to attatch the sleeve and finish the whole armhole seam.
Sewed pockets and shirring.
French seam side seams
Used more bias binding on the hem :)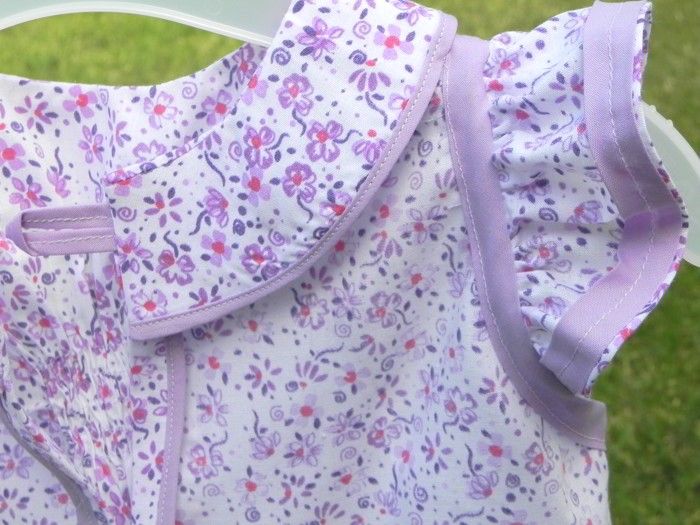 Thats a lot of bias tape! But I think it was worth it. Pretty, yes? You don't have to go as nuts with bias binding as I did, but I think it is a good way to finish the armhole.
I am happy with the dress. Cant wait to see it on a model :)