I lost my sewjo in my messy sewing room!
When I started this blog a couple of months ago, I had a huge rush of sewing mojo. But instead of cleaning up I was editing pictures and writing draft posts. Well...
This enormous mess overcame me!
But I am happy to report that I have cleaned up my act. Now I want to quickly give you a tour of my sewing space. Mainly because I find it fun to nosey in on other peoples sewing rooms too, so I will show you mine.
*((

Pssssttt... i

mage hover will show you a before and after))*
And this is where most of the action happens. All my machine feet, pins and necessities are in that little purple organiser, underneath that are my current projects and patterns.
My machines are pretty basic, low budget machines. My sewing machine is a
Janome 2160DC
, I wrote a very simple review which you can see
here
. I want to get another machine though, the Janome isn't the best when topstitching multiple layers. Not that she cant do it, but she doesn't like to and gets a bit wonky lol.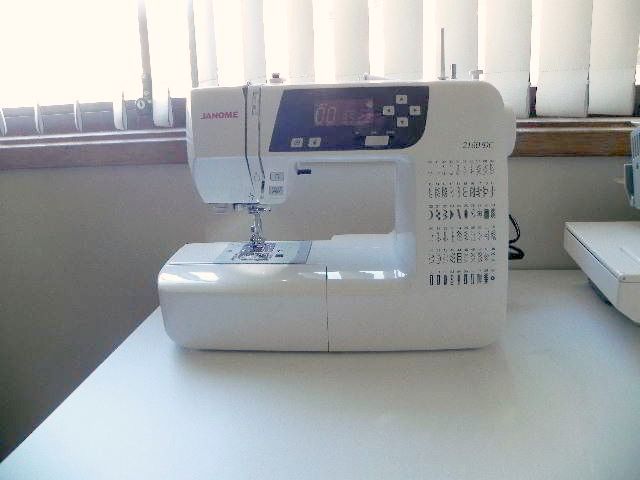 The overlocker I use currently is a 3-thread, ancient Elna Lock F3. It is actually my mums, she bought it for like $50 on Ebay years and years ago. Very very basic, but I only use it to finish seams. It does the job well enough for me. I will replace it one day, but there are about a million sewing notions and tools I would like to acquire first.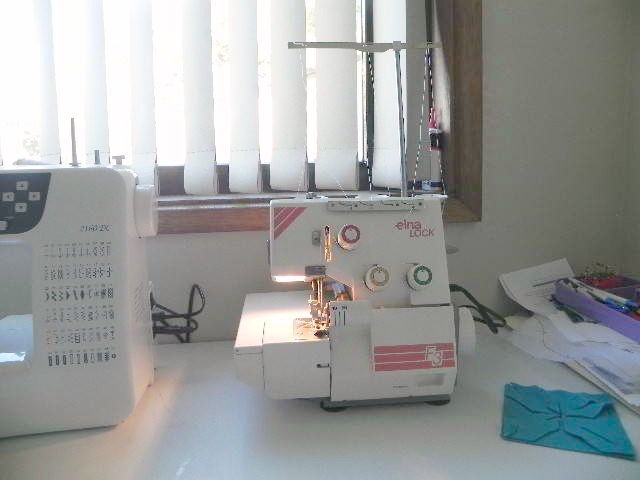 So there you go, you can see where I create. You definitely do not need anything fancy to create beautiful things.
What does your sewing space look like? Are you good at keeping it clean?
If you have a blog, have you posted about your sewing space? Leave me a link! :)