Make The Basics is a challenge that I am setting myself to sew the basics for my kids this upcoming summer season. Lets chat firstly though, why am I setting this challenge?
I don't watch much of the news, but there is one current affairs program that I do watch each week. It is called Four Corners. At times it can be such a powerful program that it can set the tone for the news the next day. The last episode I watched was titled
Fashion Victims
.
Two months ago in Bangladesh, a building which housed a clothing factory collapsed, killing around 1000 people. The nine story building had been evacuated the day before, when cracks appeared throughout the entire building. Although many businesses which operated there had closed, the garment factory workers were told that unless they returned to work, they would loose their jobs.
The Four Corners episode
explains the tragic details of what happened next.
Kathleen Fasanella, a highly respected sewing and manufacturing industry expert, also touched on this tragedy. She wrote about the repercussions of cheap clothing on her blog, note what she titled the post: '
We All Share The Shame
'. One quote which really stood out to me was that: "All we can do individually, is be proactive and caring enough to take what responsibility that lies within our means to limit tragedy within our reach."
Some of the Australian companies who are linked to unsafe clothing manufacturers in Bangladesh are ones that I have shopped at.
My resolve now is to make the things I said I will never make, T-Shirts! I think the exact words that came out of my mouth were "I will never make t-shirts, it is too cheap to buy them and I hate sewing knits".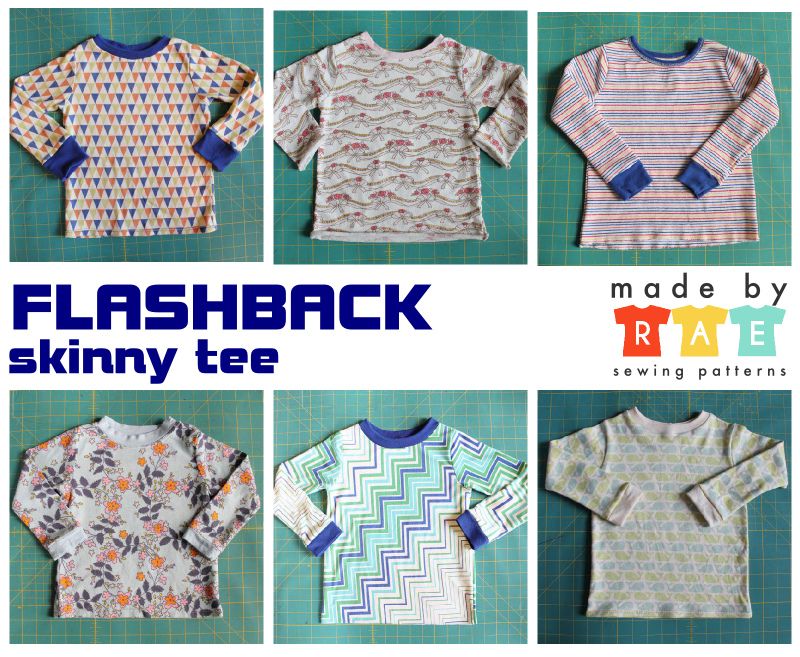 So what pattern do I think of first when attempting to sew shirts? Ah, the Flashback Skinny Tee of course! I received a review copy of the pattern and I really cant wait to get started.
So here are my conservative goals to sew:
4 Flashback Skinny Tees - Size 4
4 Flashback Skinny Tees - Size 2
3 Shorts - Size 4
2 Blank Tanks - Size 4
I am pretty sure I can manage this list. My goal is to have all these sewn before November 1. You can see I am sewing more for Elijah, as he already has some handmade items which will be passed down to Jeremiah.
Now, would some of you like to join in? If you think you might like to fill up your kids or your own wardrobes with basics that you might not normally sew, I would love to see them! Just tag anything on Facebook, Twitter or Instagram with
#makethebasics
so I can have a look! It can be any basic item you sew - shirts, shorts, jumpers, pants, pajamas, undies! You get the idea. :)
Also, grab a button if you would like!