I have a quick project I want to share with you today. Have you been following along with the
Shorts On The Line
series? Even though it is currently winter here in Australia, I still wanted to whip up at least one pair of shorts to add to the
Shorts On The Line Flickr Pool
.

My family and friends now know that I am happy to accept the clothing that they no longer want. I was given a pretty cool pair of ombre board shorts and knew I wanted to resize them for Elijah.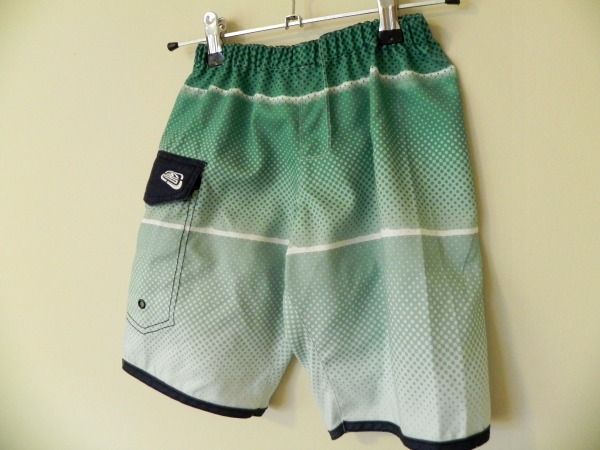 Have you seen the awesome post by Rae a few days ago on making shorts with super seams? I used Rae's tutorial to shorten my free pajama pants sewing pattern very quickly into shorts. I cut open the old shorts and lined up the pattern so I could keep the industrial sewn hem and pocket.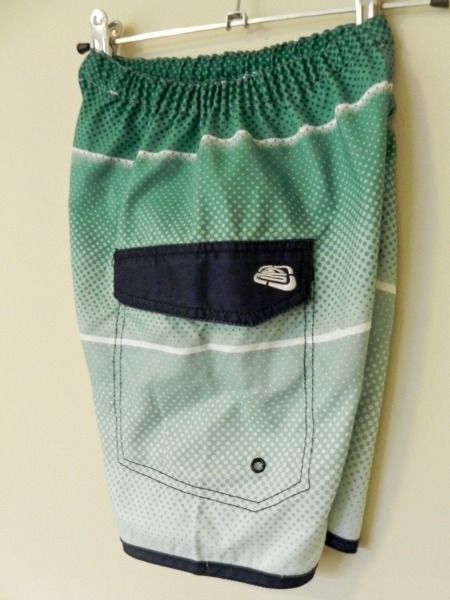 Rae also shows you how to sew up the shorts, but to make your work even easier, make sure you pre-press those hems and waistbands. If you need a bit more guidance my pants tutorial covers the rest.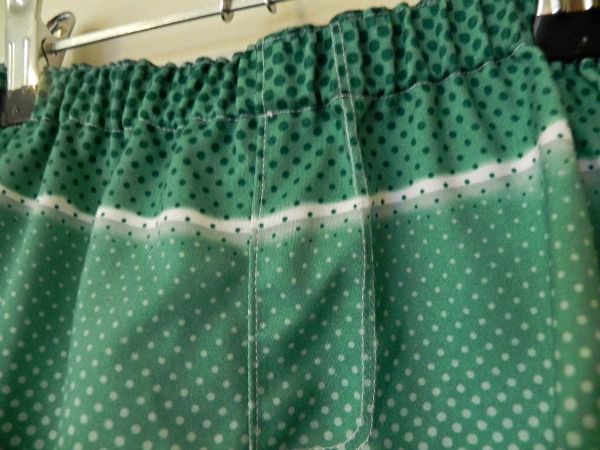 My fly stitches don't look as good as the original pockets, I should have changed to black thread.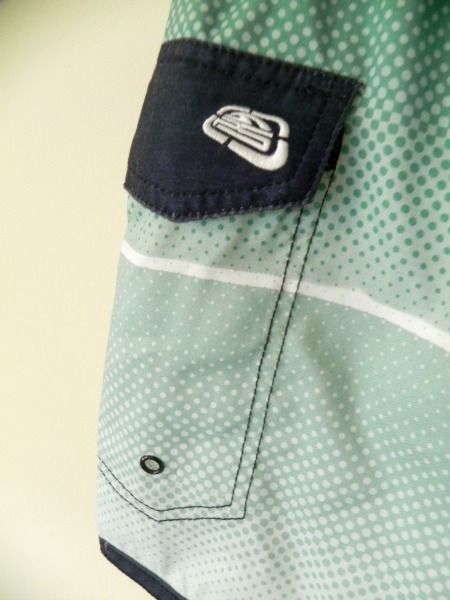 I used the size 4 for these, and they are wayyy too big. I think because of the ease in the pajama pants pattern, it is safe to stay in the same size. The only real change I made to the pattern was to extended the rise, but I did this by not doing a double 1" inch waistband, but instead I folded 1/4" first, and then 1".
I am really late to the ombre bandwagon but I think these shorts are cool! :) I hope Elijah likes them in a years time, because that's how long I think it might take for him to fit into them!