Warmer weather is here down-under, and I thought it was about time I sewed something for myself! And the
Spring Has Sprung blog tour
was the perfect excuse.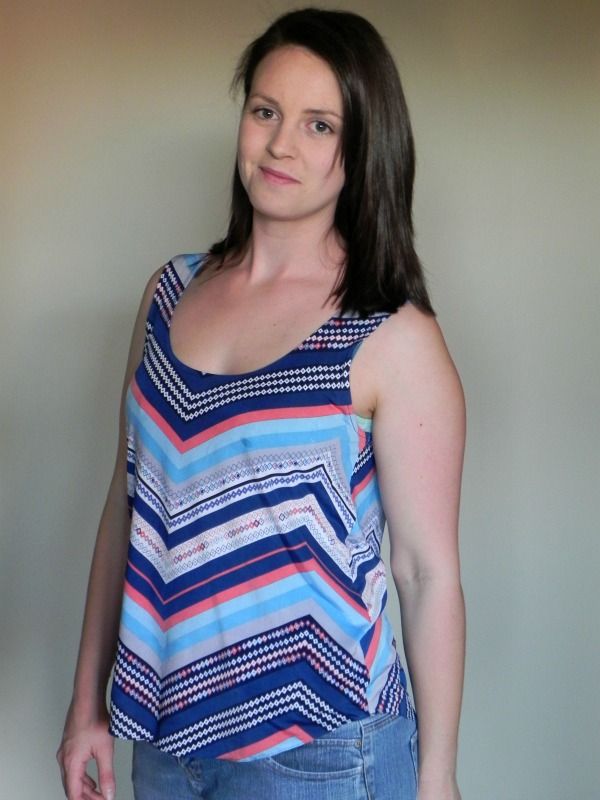 I have to say, my main inspiration for sewing for myself came from Ros at Sew Delicious. I follow a lot of amazing bloggers who sew beautiful things for themselves, but it doesn't inspire me, I don't connect with them as much. My feelings when reading those posts are "oh my that is beautiful, but I could never sew that!"
But for some reason, when I see another blogger who sews mainly for their kids, branch out into sewing for themselves and having success with it, my feelings are "oh my that is beautiful, surely I can have a go too!"
Anyway, go check out Ros'
2 Sorbetto tops
,
Cerisy skirt
and her recent
Washi Dress success
!
Now, I have no idea why I chose to sew my first
Wiksten Tank
from a slinky knit, but I did. It drapes beautifully, but sewing it is an absolute nightmare.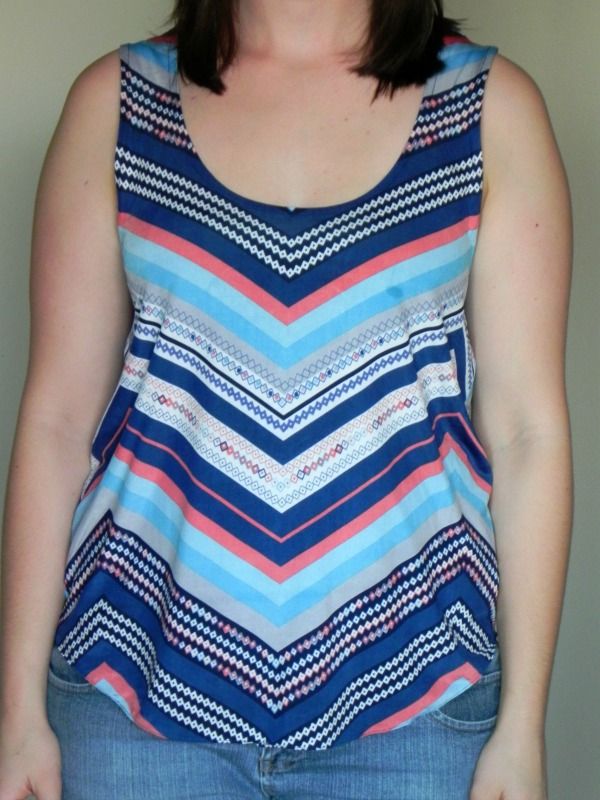 I bought this awesome chevron print over 6 months ago when I went on a shopping trip to Cabramatta. If you live in Sydney it is worth a trip out there, they have about 5 or 6 fabric shops on the same street. When I saw this fabric, it was love at first sight! Funny story, the other day I noticed my local Spotlight store decided to order some of it in :-P haha.
I decided to size down to a medium, to avoid any gaping issues. The fit is pretty good for my first go! I am very pleased.
I chose to do the binding in a similar fashion to the instructions and I think it turned out quite nicely.
I cant wait to sew up more of these tops, but this time in some nice easy woven. I think I will follow the
tutorial from Grainline
for the neck and armhole binding too.
I am really inspired to sew more for myself. I think next I want to make some
shorts for summer
, some
nice dresses
and maybe... if I can get the courage...
a swimsuit
.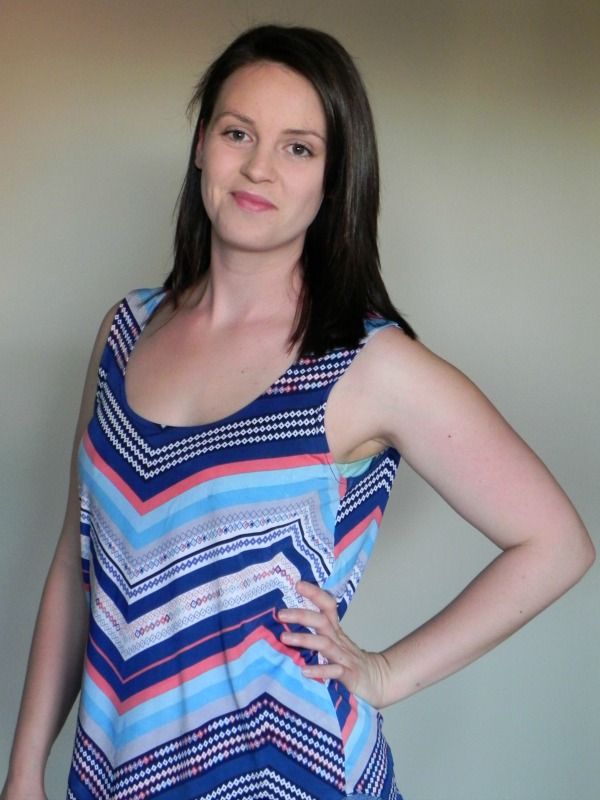 Make sure you head on over our lovely host Jane's blog,
Lil Pip
, to check out all the blog posts and give-aways for this amazing blog tour!
Spring Has Sprung Blog Tour
Sunday 1 September -
win a 5 pattern pack with thanks to Peek-a-boo Pattern Shop
Lil Pip Designs
Things for Boys
Monday 2 September -
win $90 worth of fabric with thanks to The Oz Material Girls
Cass Can Sew
Sew Cook Laugh Live
Tuesday 3 September -
win 3 new earrings for your Spring wardrobe
Sew Delicious
Mend and Make New
Wednesday 4 September -
two chances to win a book and pattern by The Janelle Wind Collection
The Janelle Wind Collection
Dommesblissity
Thursday 5 September
Max California
Sew Jereli
Friday 6 September
sewpony
Sweet Little Pretties
Saturday 7 September
Blossom Heart Quilts
Actually Amy